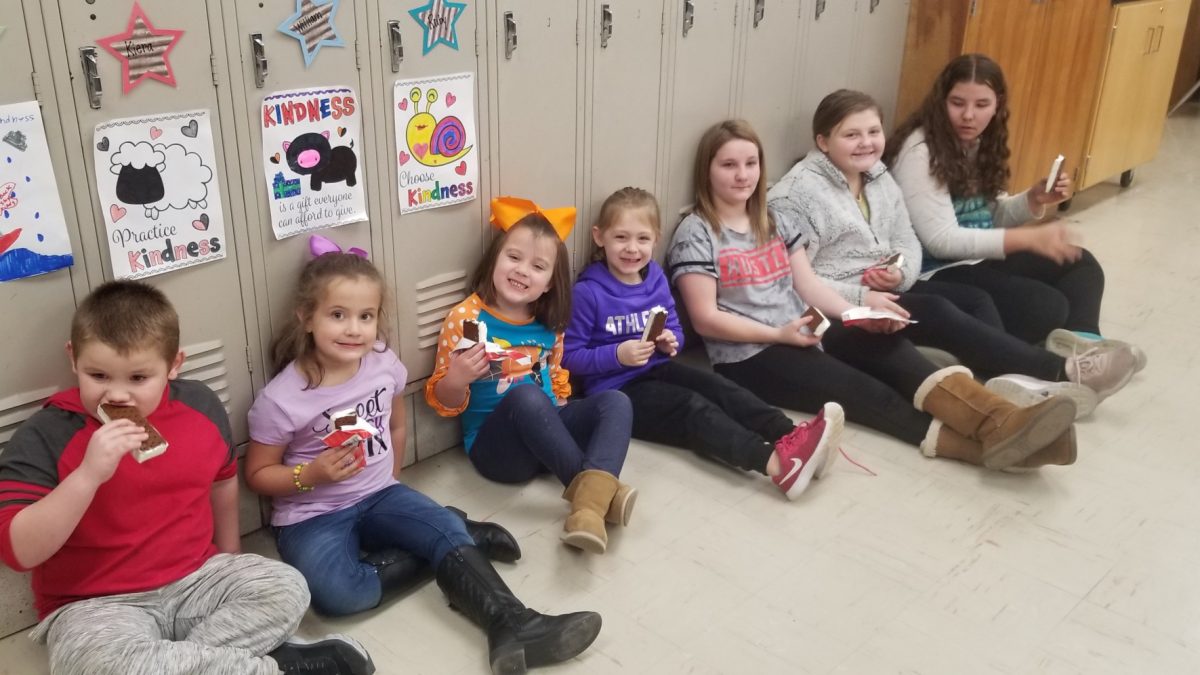 Each month, students at Keytesville Elementary are rewarded for PAWS. Paws stands for: Practice respect, Accept responsibility, Work Hard, School matters. In order to receive PAWS, students must meet the following criteria each month:  have a 90 percent attendance rate, have no late homework assignments, and have no discipline issues. The PAWS reward celebration for November included a hula-hoop rock paper scissors relay game and ice cream sandwiches.
November PAWS recipients are:
Kindergarten (left to right): Kristiana C., Libby M., Clint H., Jesse B., and Rhylee N.
First Grade (left to right): Rylee B., Emma C., Raegan M., Jazen W., Frank E., and Easton C.
Second Grade (left to right): Lane F., Mylee D., Addison J., Drake S., and Waylon S.
Third Grade (left to right): Brody C., and Clay B.
Fourth Grade (left to right): Ruby W., Allison S., Braxton D., Kiera S., and Blake S.
Fifth Grade (left to right) Front: Cadey N., Sydnee B., Alivia B., and Isabella C.; Back: Chloe P., Clay H., Michael H., Austin C., Jacob B., Jaden A., and Emma D.
Sixth Grade (left to right): Hannah, K., Jett V., and Damian W.
Photo Gallery
Recent Updates
News Categories